MINI FALL TIRE CAMPAIGN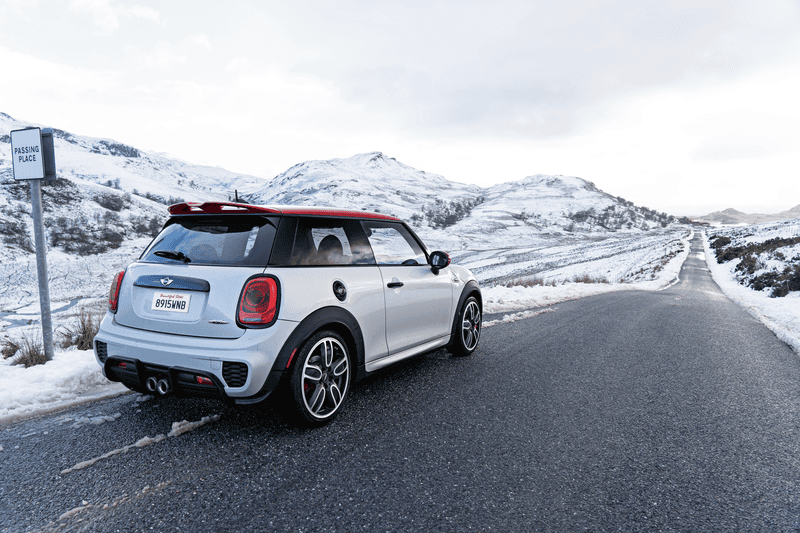 RECEIVE A PREPAID CARD UP TO $100 ON SELECT MINI ORIGINAL TIRES.
Limited time only.
Purchase four select MINI Original Tires between October 1 – December 31, 2021, and receive up to a $100 Visa Prepaid card by mail. Simply use offer code 2021-103M and submit your claim by January 15, 2022.
See below for more details.*
CONTACT OUR SERVICE DEPARTMENT
You can express your interest in purchasing your new set of MINI Original Winter Tires by filling out the form below. Simply mention your interest in the "Fall Tire Campaign" and a member of our service department will contact you shortly!
*For a limited time Receive a $100 Visa@ Prepaid card when you purchase a set of four eligible OEM, OEA or WIN Bridgestone, Michelin, or Pirelli tires, or receive a $70 Visa@ Prepaid card when you purchase a set of four eligible OEM, OEA or WIN Dunlop or Goodyear tires. Tires must be purchased at a participating MINI Center between October 1 and December 31, 2021. Submit your rebate claim online at http://MNI.offers-center.com/ with offer code 2021-103M or mail claim form with a copy of your receipt and you will receive your prepaid card within 8-10 weeks. The completed rebate form must be postmarked or submitted online no later than January 15, 2022 and received no later than January 31, 2022. Any submissions received after January 31, 2022, will not be honored, acknowledged, or returned. Contact center for details regarding eligible tires. Fleet vehicles are not eligible.